About the Show
Mentoring Deep at Gateway Church began as a brain child of Dr. Robb Brewer. Recognizing that an enormous pool of talent is staffed at Gateway Church, Dr. Robb began to explore how pastors and church leaders from around the globe might have better access to the Gateway Church pastoral team.
While most are curious about how church leaders perform their jobs, Dr. Robb recognized that Gateway Staff had more to offer. Each ministry team member is unique beyond their employment at the church. They are passionately in pursuit of Christ, and live their lives in ways that improve their communities, families and social systems. But they are human, too, and encounter the same obstacles and temptations faced by every believer.
Mentoring Deep is a podcast devoted to helping people deepen knowledge in their leadership, their lives, and with the Lord, by hearing the authentic stories of Gateway Church's gifted ministry team. During the weekly podcast, Dr. Robb interviews a pastor from Gateway Church. He offers them questions in ways that a good protege would inquire of their mentor. Each week, Dr. Robb explores three areas with the pastoral guest: 1) how they lead their areas at Gateway Church; 2) how they live their lives and overcome personal obstacles; 3) how they connect with Jesus, hear His voice, and obey His Word. Through this podcast, we hope you, too, learn skills and knowledge that help you advance your life and improve your leadership.
About Dr. Robb Brewer
Robb Brewer serves as the Executive Pastor of Equipping at Gateway Church in Southlake, Texas. His responsibilities include oversight of Gateway Equip, the church's primary discipleship expression, Staff Development, and New Believers. He is primarily assigned to the main Southlake campus, but has relational responsibility at all Gateway Church campuses to ensure DNA transmission for each of his areas.
Dr. Robb earned his Ph.D. from Texas A&M University in College Station. His dissertation explored purpose and value transmission between a university home and branch campus. His academic expertise is aligned with organizational symbolism, organizational identity, multiple organizational identity, and organizational culture. In addition, Dr. Robb holds an M.Ed. from Dallas Baptist University, a Bachelor's in Pastoral Ministry from Southwestern Assemblies of God University, and an Associate in Bible, also from SAGU.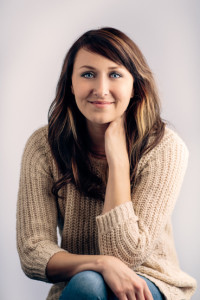 About Crystal Johnson
Crystal serves in the Equipping Department of Gateway Church helping the team align the church's discipleship efforts across all campuses.  She has served at numerous churches across the United States spending much of her time directing Master's Commission, a discipleship training process for young people. Crystal has served on the board of Master's Commission International, and is a graduate of Christ For The Nations in Dallas, Texas.