Apps We Recommend
Podcasts are best consumed on your smartphone. When you subscribe to Mentoring Deep through your Android or iOS app all of our new shows will download directly to your phone. We recommend the following smartphone apps.
For Apple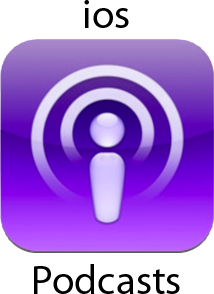 Introducing the Podcasts app, an amazing way to discover, subscribe to, and play your favorite podcasts. Explore hundreds of thousands of free audio and video podcasts in the Featured tab, or browse Top Charts to see what's hot right now. Add your favorite podcasts to personal stations that stay up to date when new episodes become available. You can sync playlists from iTunes, or create an On-The-Go playlist to play just the episodes you want. iCloud keeps your subscriptions, stations, and play position in-sync across all your devices, computers, and Apple TV. Checkout the Apple Podcasts app here.
For Android or iOS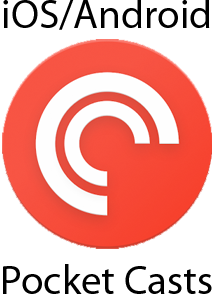 Pocket Casts is a powerful podcast manager. Pocket Casts allows you to sync your subscriptions, playback and filters between iOS and other mobile devices as well as Pocket Casts Web. You can customize which podcasts the app will download in the background. No need to even open the app! Pocket Casts allows for continuous playback so you can play episodes back to back, and app notifications lets you know when new episodes are released. Check out the Pocket Casts app here.
Many other podcasting apps are available for iOS, Android and other smartphone systems. Mentoring Deep at Gateway Church will work with each of them.
Our Equipment
Microphones: ATR2100 Dynamic Microphone using XLR inputs
Podcast Sounds: Triggered during recording by Soundplant
Audio Capture: Zoom H4n Digital Recorder
Audio Editing: Garageband
Vocal Enhancements: Compression, EQ, Noise Gate
Audio Output: MP3 at 128 kBit/sec
Tagging: ID3 Editor to tag MP3 files
Media Hosting: Libsyn
Website Hosting: Hostgator
Content Management: WordPress
WordPress Framework: Genesis Theme
Child Theme: Modern Studio Pro
Attributions